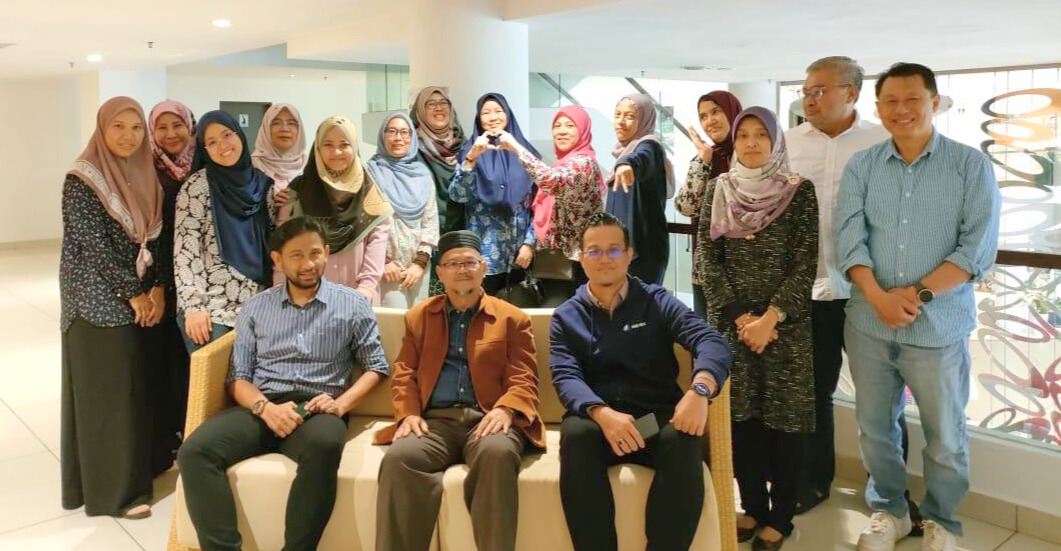 There are some stories of expertise in UiTM highlights. Let's meet some of the brilliant UiTM minds! Click here to browse our expert's directory. 
FEATURED MITRANS EXPERTS
Here are the articles about MITRANS's expertise. We have world experts and immerse in their top leading research.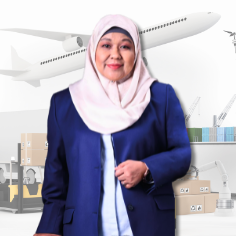 Professor Datuk Dr. Hajah Roziah Mohd Janor served as UiTM's Head of Strategic Information, Director of Academic Quality and Curriculum Affairs. Since 2018, she has been appointed advisor to the Minister of Higher Education on accreditation. As a Professor of Statistics at the Faculty of Computer Sciences and Mathematics, she is a prominent figure in teaching and research within the spectrum of Statistical Modelling, Measurement in Quality, Data Envelopment Analysis on Departmental Efficiency, University Impact Study, Structural Equation Modelling, Customer Satisfaction Modelling, Survey Design, Learner Success Model, Values Survey, Online CPI and University Impact Study. A bonafide motivator and paradigm shift thinker, Datuk Roziah strongly advocates smart leadership. She firmly believes that design must plan success and that being visible is important to build one's reputation.
Professor Ir. Ts. Dr. Mohd Nasir Taib is a Director of MITRANS with specific expertise in System Identification, Engineering Process Control, and Intelligent Systems. He has researched Nonlinear Systems Modelling and undertaken several projects, such as the Characterization of Sesquiterpenoids and the Modeling of a SMYl-scaled Essential Oil Extraction Plant. As a consultant, he has worked on various projects, including the Customization of a Long-Range Scanning Apparatus for Vessel Identification and Projek Rintis Sistem Berintegrasi Pemantauan Smart Parkir di MBPJ for New Development Area Developer, showcasing his extensive experience and knowledge in the field of Engineering.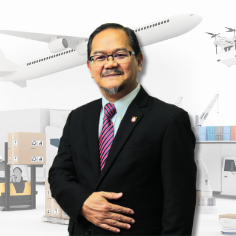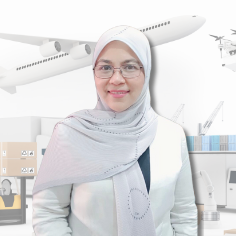 Ts. Dr. Siti Zaharah Ishak's expertise lies in Transportation Systems Engineering that includes Road Safety Engineering, Railroad Safety, Public Transport Operation, and Intelligent Transportation Systems (ITS). Her research interests include Road Engineering Risk Assessment using iRAP, Railway Safety Management Systems, particularly in Railway Availability Maintainability Safety (RAM) and Micro-mobility. Dr. Siti Zaharah Ishak has consulted on various transportation-related projects, including Customer Experience and Satisfaction Surveys, Railway Safety Management Systems (RSMS), Road Safety Vision Zero for P-Hailing Riders, Scheme Design for The Development of the Kuching Urban Transportation System (KUTS) and many more.
Associate Professor Ts. Dr. Wan Mazlina Wan Mohamed has expertise in air, land, rail operations and management. Her research focuses on railway reliability and safety, technology advancements, and air traffic movement behaviour. She has worked on projects such as the pilot study of high-capacity buses in Malaysia and a study on the impact of low-cost carriers on the national economy. She has also consulted on developing a Proof of Concept (POC) Study of Hydrogen-Powered Autonomous Rapid Transit (ART) Vehicle (H2V) for the Kuching Urban Transport System (KUTS) and conducted Low-Cost Carrier Study for National Airport Strategic Planning (NASP).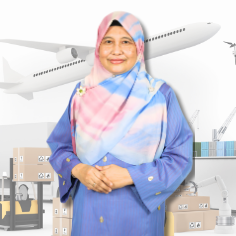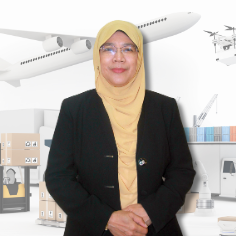 Associate Professor Ts. Dr. S. Sarifah Radiah Shariff specializes in operations research, supply chain and logistics modelling, metaheuristics, and multicriteria decision-making. Her research includes An Enhancement of a Simheuristics Approach for Healthcare Resource Allocation with Stochastic Demands and Determining Road Accident Hot Spots on North-south Expressways Using Spatial Analysis. She has also consulted on various projects, including the Customer Experience and Satisfaction Survey, the Air Passenger Survey, and Intuglo.com, a Go Global Market Access and Business Solution Platform.
Associate Professor Dr. Zaharah Mohd Yusoff specializes in mobility and accessibility studies, urban and regional planning, and land administration and development. Her research focuses on Mobility and Proximity Coefficient to Hightraffic Volume in Daily School Operations, Assessing The Visualization of Space and Traffic volume using Gis-based Processing and Visibility parameters of Space Syntax Modelling Pedestrian Crossing Behaviour based on Human Factor.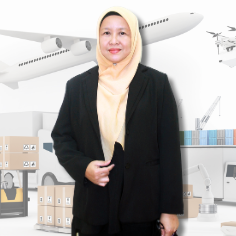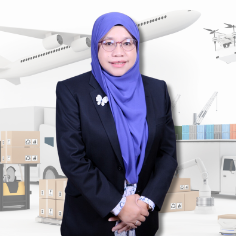 Associate Professor Dr. Fadilah Abd. Rahman's areas of research interest include HALAL, Medical Law & Ethics, Islamic Finance, and Human Rights. Her areas of expertise embrace Shariah Advisory, Halal Industry Management and Medical Law & Ethics. Being an academician, Associate Professor Dr. Fadilah has conducted a number of research projects in the field of Halal Industry-related areas and Medical Law/Ethics, and has presented a number of papers at various national and international conferences and published in books and journals.
Dr. Siti Ayu Jalil is an economics, business, and management economics expert with specific expertise in Carbon (CO2) Emissions. Her research focuses on various topics, including environmental risk factors and legal enforcement of drugs and substance abuse among youth, Malaysian transport regulators' knowledge, attitude, and practice of anti-corruption measures, and the impact and challenges of COVID-19 towards online businesses among S.M.E.s in Malaysia. She has also been involved in projects such as developing Projek Rintis Sistem Berintegrasi Pemantauan Smart Parkir di MBPJ for a new development area developer and consulting for a global market access and business solution platform, Intuglo.com.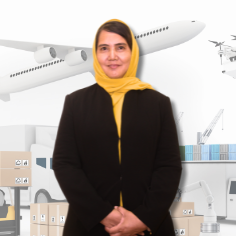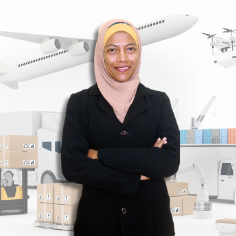 Ts. Dr. Zaimy Johana Johan is an expert in Project Management, Shariah Compliance, and the Halal Service Industry. Her expertise lies in Tender and Proposal Preparation in the IT environment and Islamic Banking for Retail Products. She has researched various topics such as the mediating effect of the Corporate Sustainability Strategy on the well-being and sustainability of FELDA settlers, Technology Addiction among students in UiTM and UNNES, and the Muslims and non-Muslims Intention to Hold Shariah Compliant Credit Cards. She has also proposed theoretical models such as the Islamic Credit Card Acceptance Model and the Halal Product Compliance Acceptance Model to provide a perspective on financial services in the context of Shariah compliance. Her research is geared towards improving the well-being and sustainability of individuals and organizations while adhering to Shariah compliance.
Dr. Nuryantizpura Mohamad Rais is an expert in highway and transportation engineering, with specific expertise in railway engineering, pavement engineering, and highway engineering. Her research focuses on analyzing heavy vehicle drivers' behaviour at signalized intersections, evaluating sustainable earth roads' performance, improving railway reliability, availability, maintainability, and safety through consortiums, and developing a road design framework model that incorporates road user behaviours for critical road networks. Dr. Rais has also provided consultation services on testing for the Marshall sample dynamic creep test, performance evaluation of hot mix asphalt, and track access capacity for the KTMB rail network. Her work has contributed to the advancement of transportation engineering in Malaysia.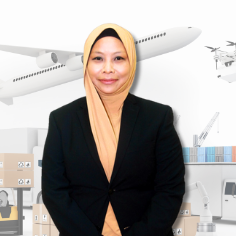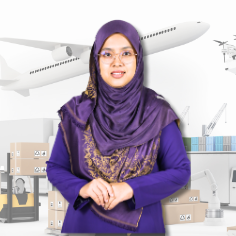 Dr. Siti Aimi Sarah Zainal Abidin is an expert in food safety, protein markers, and species authentication. Her expertise includes Halal product analysis, authentication of meat, and food product development. Her research focuses on using proteomics for meat authentication and developing protein biomarkers for detecting blood plasma in surimi. She has also worked on developing porcine-specific peptide markers and improving the shelf-life stability of bun-bun premix powder. Additionally, Dr. Siti Aimi is involved in the development of plant-based milk coagulants and the chemical composition and nutritional value of bamboo shoots. Her projects include the development of instant red palm oil milk tea in collaboration with the Malaysian Palm Oil Council (MPOC).
Dr. Siti Salwa Salleh's area of expertise is in transport and logistic data science, as well as digital mobility and multimedia. She has expertise in data visualization, IoT and informatics, simulation and modelling. Her research includes developing a hybrid application model for road safety education based on Concept map representation and potential game setting, visualizing advanced analytics based on the Bayesian predictive model, and formulating a dynamic and multidimensional crowdsourcing ecosystem. Dr. Salleh's project consultation involves conducting a feasibility study on the micro-sourcing project to generate income for the B40, developing outreach and engagement plans for local enterprises crowdsourcing, and organizing Digital Entrepreneur Bootcamp in e-EREZEKI Programme.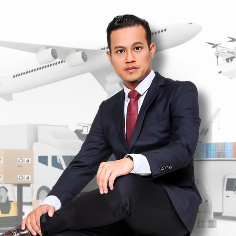 Ts. Dr. Abdul Khabir Rahmat is an expert in economics, business and management economics, and transportation supply chain management. He has specific expertise in third-party logistics service marketing and manufacturer satisfaction with logistics services. His research interests include positioning automated rapid transit (ART) within national transportation regulations, microwave radiation in postharvest fruit quality control during transportation, implementing green communication networks (GCN) in Malaysia's logistics industry, and integrative models of crowdsourced online delivery for on-demand halal food. Additionally, he has consulted on customer experience and satisfaction surveys and aviation safety culture transformation in the helicopter and offshore oil and gas industry.
Ts. Nur Farizan Tarudin is an expert in social science, specifically focusing on the sociology of development. She has specific expertise in green logistics, sustainability in supply chain management, and international business management. Her research interests include modelling the sustainability of heavy goods vehicles (HGVs) for green logistics, developing a sustainability index for halal supply chains, implementing green communication networks (GCN) in Malaysia's logistics industry, assessing the resilience of supply chain models in the plastic resins industry, and developing drones for the delivery of medical supplies within UiTM campuses. She has also provided consultation services for customer experience and satisfaction surveys, public transportation studies, and drone training programs. Her work aims to promote sustainable practices and improve the efficiency and effectiveness of logistics and supply chain management in various industries.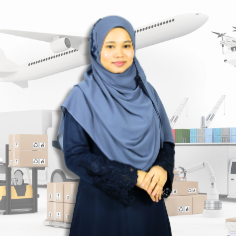 Ts. Fatin Najwa Mohd Nusa is an expert in green and sustainable highways, construction management, road safety and public transport. Her expertise includes green and sustainable highway development, construction project management, and enhancing road safety for all users. She has researched road safety assessments, the adaptive reuse of historical buildings, and carbon reduction in transportation systems. Additionally, she has been involved in projects related to testing Marshall samples, customer experience and satisfaction surveys, and pilot studies for automated rapid transit. Through her work, she contributes to advancing sustainable infrastructure, efficient transportation systems, and safe road networks.
Dr. Nina Naquiah Ahmad Nizar is an expert in food science, specifically focusing on halal food research. Her expertise lies in developing and applying halal detection methods using DNA and multivariate approaches. She has researched various topics, including the impact of online food delivery services on the halal supply chain and the development of quantitative polymerase chain reaction (PCR) assays for detecting and quantifying specific animal species in food products and traditional medicines. Dr. Nina has published her research in reputable journals and contributed to the halal food science field. She has also been involved in projects related to preparing and processing religious and cultural foods and detecting lard in edible oil using dielectric spectroscopy. Through her work, Dr. Nina contributes to ensuring the authenticity and compliance of halal food products and promotes food safety and quality.