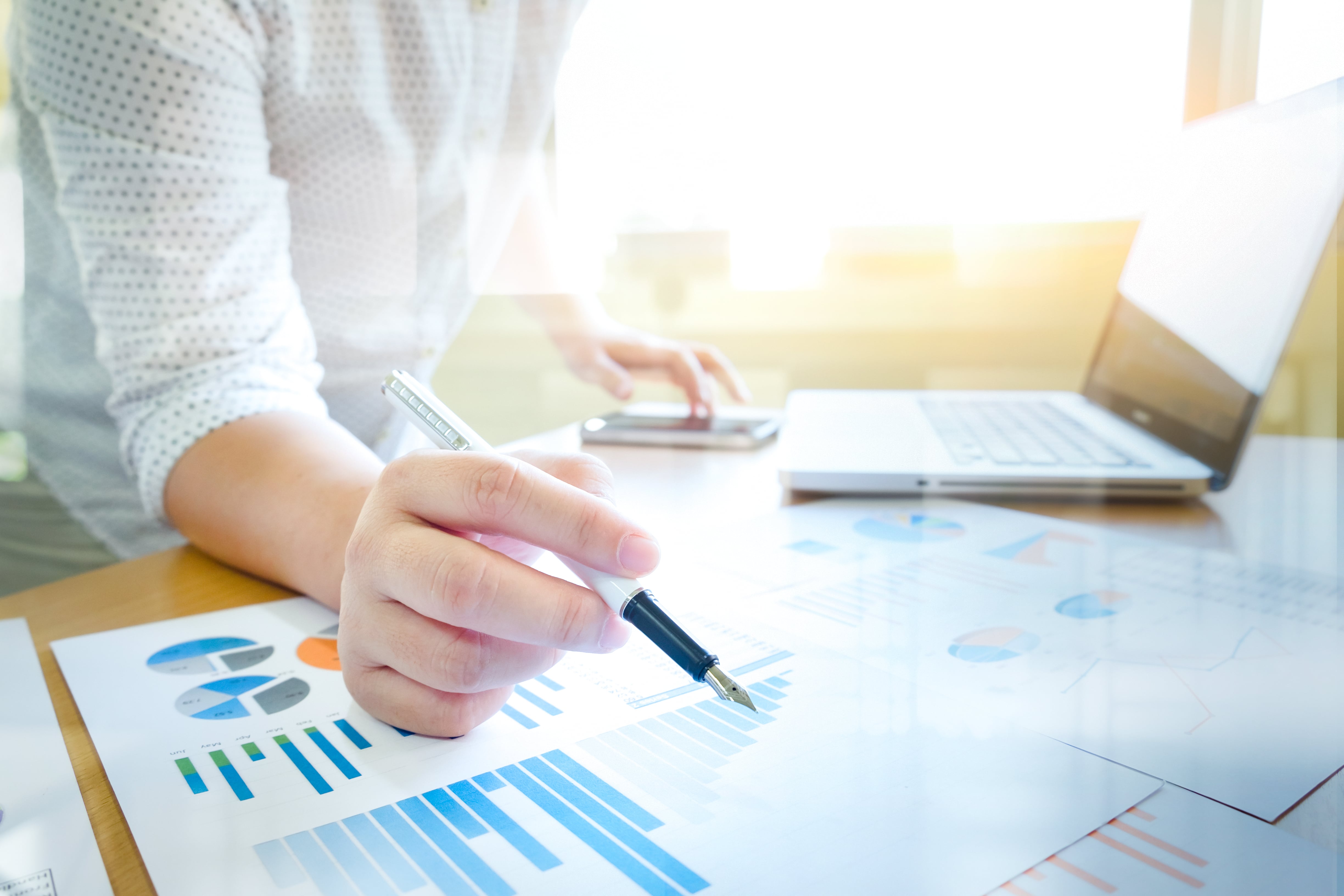 Malaysia Institute of Transport (MITRANS), located in Universiti Teknologi MARA (UiTM), is Malaysia's leading centre of excellence in the field of transport, including logistics and supply chain and the Halalan-Toyyiban supply chain or simply Halal Supply Chain (HSC). For over three decades, MITRANS has maintained a threefold mission of research, services (consultancy and training) and education.

MITRANS academic staffs, research fellows, researchers and postgraduate students work in a multitude of multidisciplinary research areas using variety of methods and approaches for problem solving and innovation that are significance to the government, private sectors, public, professionals and the practitioners in related industries.

In 2009, MITRANS has been awarded a RM6 million research grant by the Malaysian Logistics Council (MLC), a body which is now defunct, but contributed in the form of the Malaysian Logistics and Supply Chain Council under the joint-chairmanship of both Ministry of International Trade and the Ministry of Transport.

Halal Supply Chain or HSC is a niche area established under MITRANS-UiTM upon recognition as High Impact Centre of Excellence (HICoE) by the Ministry of Education Malaysia on 9th October 2014. HSC-MITRANS provides cutting-edge services including research, training and consultancy associated to halal supply chain that are important in the development of the halal industry locally and worldwide. HSC-MITRANS is also established with the aim to provide excellent quality education for postgraduates and professionals in the area of halal supply chain.
For more details, please contact:
Prof Madya Dr. Adibah Shuib
-
This email address is being protected from spambots. You need JavaScript enabled to view it.
Recent Projects:
Performance Optimization in Halalal Toyibban Supply Chain - Halal Warehousing


RMI File No: 600-RMI/REG 5/3 (1/2015)
Head of Project: P.M. Datin Dr. Noor Habibah Hj. Arshad



Efficiency of Halalan Toyyiban Risk Management Plan (HTRMP) Implementation on Food Products Handling After Unload at Warehouse


RMI File No: 600-RMI/REG 5/3 (2/2015)
Head of Project: Dr. Aida Firdaus Muhammad Nurul Azmi



Assessing The Effect of Store Equipment, Technology and Visual Merchandising Display on Halal Supply Chain Compliance - A Case of Food Stores


RMI File No: 600-RMI/REG 5/3 (3/2015
Head of Project: P.M. Dr. Anizah Zainuddin



The Halal Supply Chain of Halal Animal Feed in The Malaysia Livestock Industry


RMI File No: 600-RMI/REG 5/3 (4/2015)
Head of Project: Dr. Fadilah Abd Rahman



Determining The Financial Implication of Halal Logistics Practice by Using Activity Based Costing


RMI File No: 600-RMI/REG 5/3 (5/2015)
Head of Project: Dr. Harlina Suzana Jaafar



Developing A Halal Trade Supply Chain Framework


RMI File No: 600-RMI/REG 5/3 (6/2015)
Head of Project: Dr. Harlina Suzana Jaafar



Developing The Halalan Tayyiban Supply Chain Framework For Logistics Industry


RMI File No: 600-RMI/REG 5/3 (7/2015)
Head of Project: Prof. Dr. Muhamad Rahimi Osman



A Scaling Framework For Halalan Toyyiban Packaged Consumer Goods Using Supply Chain Performance Assessment Metrics


RMI File No: 600-RMI/REG 5/3 (8/2015)
Head of Project: Prof. Dr. Saadiah Yahya



The Development of Halal Supply Chain Risk Management Framework Among Halal Food Manufacturers


RMI File No: 600-RMI/REG 5/3 (9/2015)
Head of Project: Dr. Fadilah Abd Rahman



Collaboration in Halal Bakery Industry Supply Chain


RMI File No: 600-RMI/REG 5/3 (10/2015)
Head of Project: Dr. Nasruddin Faisol



Developing Unified Model of an Effective Governance Towards a Harmonized International Halal Standard For The Supply Chain Industry


RMI File No: 600-RMI/REG 5/3 (11/2015)
Head of Project: Dr. Harlina Suzana Jaafar



Efficiency of Halalan - Toyyiban Risk Management Plan (HTRMP) During Receiving of Dry/Chilled/Frozen Food Product at Warehouse


RMI File No: 600-RMI/REG 5/3 (12/2015)
Head of Project: P.M. Dr. Hj Zainal Samicho



Shelf Life Study of Cream Cake During Transportation in Complying Halalan Toyyiban Supply Chain


RMI File No: 600-RMI/REG 5/3 (13/2015)
Head of Project: Prof. Dr. Hjh Noriham Abdullah



Developing A Halal Air Cargo Logistics Regional Hub 


RMI File No: 600-RMI/REG 5/3 (14/2015)
Head of Project: Dr. Shahrin Nasir



Determinants in Halal Ritual Cleansing Integrity in Transport and Containers Deployment for Halal Logistics Operations


RMI File No: 600-RMI/REG 5/3 (15/2015)
Head of Project: P.M. Dr. Sariwati Mohd Shariff



The Level of Readiness in Adapting Halal Logistics and Its Determinants : The Case of Halal Logistics General Workers in Trucking and Warehouse Department


RMI File No: 600-RMI/REG 5/3 (16/2015)
Head of Project: P.M. Sabariah Mohamad



Sustainability Index For Halal Supply Chains


RMI File No: 600-RMI/REG 5/3 (17/2015)
Head of Project: Dr. Harlina Suzana Jaafar 



Benchmarking The Implementation of Halal Logistics Operations Amongst Logistics Service Providers In Malaysia


RMI File No: 600-RMI/REG 5/3 (18/2015)
Head of Project: Azlina Muhammad



Developing The Professional Body for Shariah Advisors and Auditors For The Halal Industry


RMI File No: 600-RMI/REG 5/3 (19/2015)
Head of Project: Dr. Fadilah Abd Rahman



Models of Halal Hotel : A Comparative Study Between Malaysia, Turkey and UAE


RMI File No: 600-RMI/REG 5/3 (20/2015)
Head of Project: Dr. Fadilah Abd Rahman



Factors Influencing Decision Making to Select Halal Logistics Provider


RMI File No: 600-RMI/REG 5/3 (21/2015)
Head of Project: Dr. Nasruddin Faisol



Developing Corporate Governance Legal Framework For Companies With Stake Holding in Malaysia's Halal Supply Chain


RMI File No: 600-RMI/REG 5/3 (38/2015)
Head of Project: P.M. Dr. Irwin U.J. Ooi



Halal Training Model For Halal Human Capital Development In Malaysia


RMI File No: 600-RMI/REG 5/3 (39/2015)
Head of Project: P.M. Dr. Sariwati Mohd Shariff



Factors Influencing Potential Export Trade Diversion In Malaysia Halal Product Industry


RMI File No: 600-RMI/REG 5/3 (47/2015)
Head of Project: Dr. Shahrin Nasir 
Past Projects:
The role of effective leadership and intellectual capital on learning organizations and its effects on the performance of Malaysian logistics industries - A case of KTMB (Malaysian Railways Bhd)


Competitiveness of logistics development: Malaysia versus advanced countries


Best Practices in Managing Heavy Goods Vehicle (HGV) Drivers in the Malaysian Logistics Industry


Development of guidelines for cargo crime in logistics industry


Port Cities towards green logistics


Investigating determinants of supply chain management customer value outcomes and its impact on business performance : An analysis on Malaysian convenience store retailers


Benchmarking in the trucking industry: modeling industry structure


Development of comprehensive methodology for monitoring and evaluation of hazardous material dispersion model


Logistics Service Providers' Readiness towards Service Liberalization


Development of Risk Assessment Tool for Logistics Supply Chain


Study of Cargo Flow Projection for Main Roads in Malaysia


Green and Reverse Logistics in the Supply Chain


The Impact of Information and Communication Technology Usage on Managerial Performance: an Empirical Study at Major Terminal Operators in Malaysia


Developing a Fundamental Framework for Human Resource Development Policy for Logistics in Malaysia


Vehicle route optimization for logistics Domain by Using Heuristic Algorithms


The Planning of Logistics Village-A New Concept for Goods Distribution in Peninsular Malaysia


Integrating Customer's Cost in Logistics Cost Analysis


Effective Communication Systems for Malaysian Logistics Industry


The Roadmap of Halal Logistics in the Food Industry


Study on the Effect of Axle Load on the Existing Pavements in Malaysia